Maryland Hurricane Season Begins June 1: Review your Emergency Preparedness Plan
 Thursday, May 30th, 2013
As many of you may be aware, the hurricane season in Maryland begins on June 1st. In order to help you prepare for this year's hurricane season, we have attached a press release from the Maryland Department of Disabilities which explains how to create a emergency preparedness plan. It also outlines the steps you should take to protect you and your family from natural disaster and emergency situations.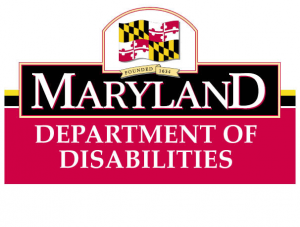 Hurricane Season Begins June 1 in Maryland
Marylanders with disabilities are reminded to review their
Emergency Preparedness Plans.
In Maryland, hurricane season officially begins June 1. The State of Maryland, through the Maryland Emergency Management Agency (MEMA), wants to ensure that all Marylanders, especially those who live in regions affected by hurricanes and coastal communities, are prepared for what they will do in the event of a hurricane, tornado or severe weather conditions.
"Everyone should have a severe weather emergency plan," said Governor Martin O'Malley. "It is only by preparing for emergencies that we can hope to protect all of our citizens before, during and after a disaster."
"All people need a plan of action in case of an emergency," said Catherine Raggio, Secretary, Maryland Department of Disabilities. "This is particularly true for anyone who has a disability, as well as anyone who lives with, works with or assists a person with a disability." 
Hurricane
As Maryland approaches the summer hurricane season, residents are reminded to take some simple steps to prepare for what to do in the event of a hurricane, particularly if they need to evacuate. To prepare for hurricanes or other severe weather: 
Form a Self-Help Team – You can be ready for an emergency by creating in advance a self-help team that will know how to best assist you when a disaster or emergency takes place.
Have a Kit – It's important to also have a "go bag" ready in case you need to evacuate. An emergency supply kit should include items such as non-perishable food, water, a battery-powered or hand-crank radio, extra flashlights and batteries. Medications and a medical information history that includes medicine prescriptions and dosages, medical insurance card(s), contact information for your doctors and pharmacy should also be included in your "Go Bag."
Make a Family Emergency Plan – Your family may not be together when a hurricane strikes, so it is important to know how you will contact one another, how you will get back together and what you will do if an evacuation is necessary.
Service Animals – Service dogs are permitted in public shelters. Be prepared to explain that the dog is a service animal required because of a disability and the work or task has the dog been trained to perform. You may want to bring a small amount of food for your service animal to ease their transition at the shelter location. Allergies and fear of dogs are not valid reasons for denying access or refusing service to people using service animals. Both should be accommodated by assigning them, if possible, to different locations within the room or different rooms in the facility.
Be Informed – Familiarize yourself with the terms that are used to identify a hurricane and learn about the emergency plans that have been established in your area.
In addition to the storm itself, hurricanes also bring other hazards including high winds, tornadoes and flooding that can cause damage hundreds of miles from the coast. In fact, the largest amount of rainfall from hurricanes is usually produced by slow moving tropical storms that stall over an area. As all hurricanes weaken to tropical storms and move inland, the threat of torrential rains and high winds over large areas intensify the risks of flooding. Therefore, even in-land communities should take steps to prepare for the upcoming hurricane season.
Tornadoes
While less common in Maryland, tornadoes are violent by nature. They are capable of completely destroying well-made structures, uprooting trees and hurling objects through the air like deadly missiles. A tornado is a violently rotating column of air extending from the base of a thunderstorm down to the ground. Tornado intensities are classified on the Fujita Scale with ratings between F-0 (weakest) to F-5 (strongest). Although severe tornadoes are more common in the Plains States, tornadoes have been reported in every state. 
Prevention and practice before the storm – At home, have a family tornado plan in place, based on the kind of dwelling you live in and the safety tips below. Know where you can take shelter in a matter of seconds, and practice a family tornado drill at least once a year. Have a pre-determined place to meet after a disaster. When a tornado watch is issued, think about the drill and check to make sure all your safety supplies are handy. Turn on local TV, radio or NOAA Weather Radio and stay alert for warnings.
Tornado Watch – Tornadoes are possible in and near the watch area. Review and discuss your emergency plans, and check supplies and your safe room. Be ready to act quickly if a warning is issued or you suspect a tornado is approaching. Acting early helps to save lives!
Tornado Warning – A tornado has been sighted or indicated by weather radar. Tornado warnings indicate imminent danger to life and property. Go immediately under ground to a basement, storm cellar or an interior room (closet, hallway or bathroom).
In the open outdoors – If possible, seek shelter in a sturdy building. If not, lie flat and face-down on low ground, protecting the back of your head with your arms. Get as far away from trees and cars as you can; they may be blown onto you in a tornado. Flying debris is the greatest danger in tornadoes.
Signs of a tornado

Strong, persistent rotation in the cloud base.
Whirling dust or debris on the ground under a cloud base — tornadoes sometimes have no funnel!
Hail or heavy rain followed by either dead calm or a fast, intense wind shift. Many tornadoes are wrapped in heavy precipitation and can't be seen.
Day or night – Loud, continuous roar or rumble, which doesn't fade in a few seconds like thunder.
Night – Small, bright, blue-green to white flashes at ground level near a thunderstorm (as opposed to silvery lightning up in the clouds). These mean power lines are being snapped by very strong wind, maybe a tornado.
Night – Persistent lowering from the cloud base, illuminated or silhouetted by lightning — especially if it is on the ground or there is a blue-green-white power flash underneath. 
After the tornado, keep your family together and wait for emergency personnel to arrive. Carefully render aid to those who are injured. Stay away from power lines and puddles with wires in them; they may still be carrying electricity. Watch your step to avoid broken glass, nails, and other sharp objects. Stay out of any heavily damaged houses or buildings; they could collapse at any time. Do not use matches or lighters, in case of leaking natural gas pipes or fuel tanks nearby. Remain calm and alert, and listen for information and instructions from emergency crews or local officials.
For more information about severe weather and Maryland's emergency preparedness, visit the MEMA website. Visit Ready.gov to learn more about preparing you and your family for a hurricane. The Maryland Department of Disabilities also provides emergency preparedness information for people with disabilities through its Twitter and Facebook social media tools. The Centers for Disease Control and Prevention (CDC) also offers a series of public service announcement videos in American Sign Language (ASL) on emergency preparedness topics, including Preparing for a Hurricane, Staying Safe after the Storm and Clean-up suggestions for after the storm. To view the videos, go to the CDC web site. 
###
Andrea Harrison
Maryland Department of Disabilities
410-767-3654
TTY: 410-767-3660
aharrison@mdod.state.md.us